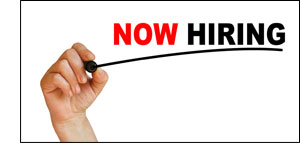 NEY employ around 90 people from a variety of ethnical and cultural backgrounds, which gives the company its special and individual mentality. People like our open atmosphere coupled with a non-prejudicial and hands-on approach. At the same time we have adopted a philosophy of continuous education and permanent learning for all our staff.
Today's senior managers all made their way up through the ranks, and any newcomer has exactly the same potential to progress. If you can show initiative in a team environment, if you like to be challenged and can work under pressure then NEY is the right place for you.
Current jobs available are listed below. If you feel NEY is right for you, please forward your application.
Area Sales Managers
We currently have vacancies for Area Sales Managers and invite applicants experienced in the woodworking trade with a good production / manufacturing knowledge and communication skills. No previous sales experience is required. The positions carry a good renumeration package plus commission, company car and other benefits.

Please send your CV to NEY Ltd at the address below or via the "Apply on-line" button.

Postal address:
Ms. Shahana Kishver, NEY Ltd, Stonebridge Trading Estate, Sibree Road, CV3 4FD


CNC SERVICE ENGINEER
Basic Requirements:
1. Time Served Apprentice in Mechanical or Electrical Discipline.
2. Previous experience in a similar role(Preferred but not essential).
3. Full Clean Driving Licence.
4. Good Mechanical/Electrical knowledge of systems used on CNC Machinery.
5. Working Knowledge of AC and DC Axis Drives.
6. Working Knowledge of Pneumatics.
7. Working Knowledge of Cad/Cam Software.
8. PC Literate.
9. Engineering skill to a high level.
10. Enthusiastic.
11. Ability to work as part of a team.
12. Good communicator at all levels.

Job Role:
1. Installation/Service/Repair of CNC Machining Centres throughout the UK.
2. Training for customer on CNC Machining Centres.
3. Installation/Service/Repair of any other machines as and when required (Drills, Edgebanders, Spindle moulders, saws).
4. Attending Breakdowns.
5. Installation within showroom area and demonstration for customers.
6. Assisting in refurbishment department with used CNC Machines if required.

For more information:
Please send your CV to NEY Ltd at the address below or via the "Apply on-line" button.

Postal address:
Ms. Shahana Kishver, NEY Ltd, Stonebridge Trading Estate, Sibree Road, CV3 4FD